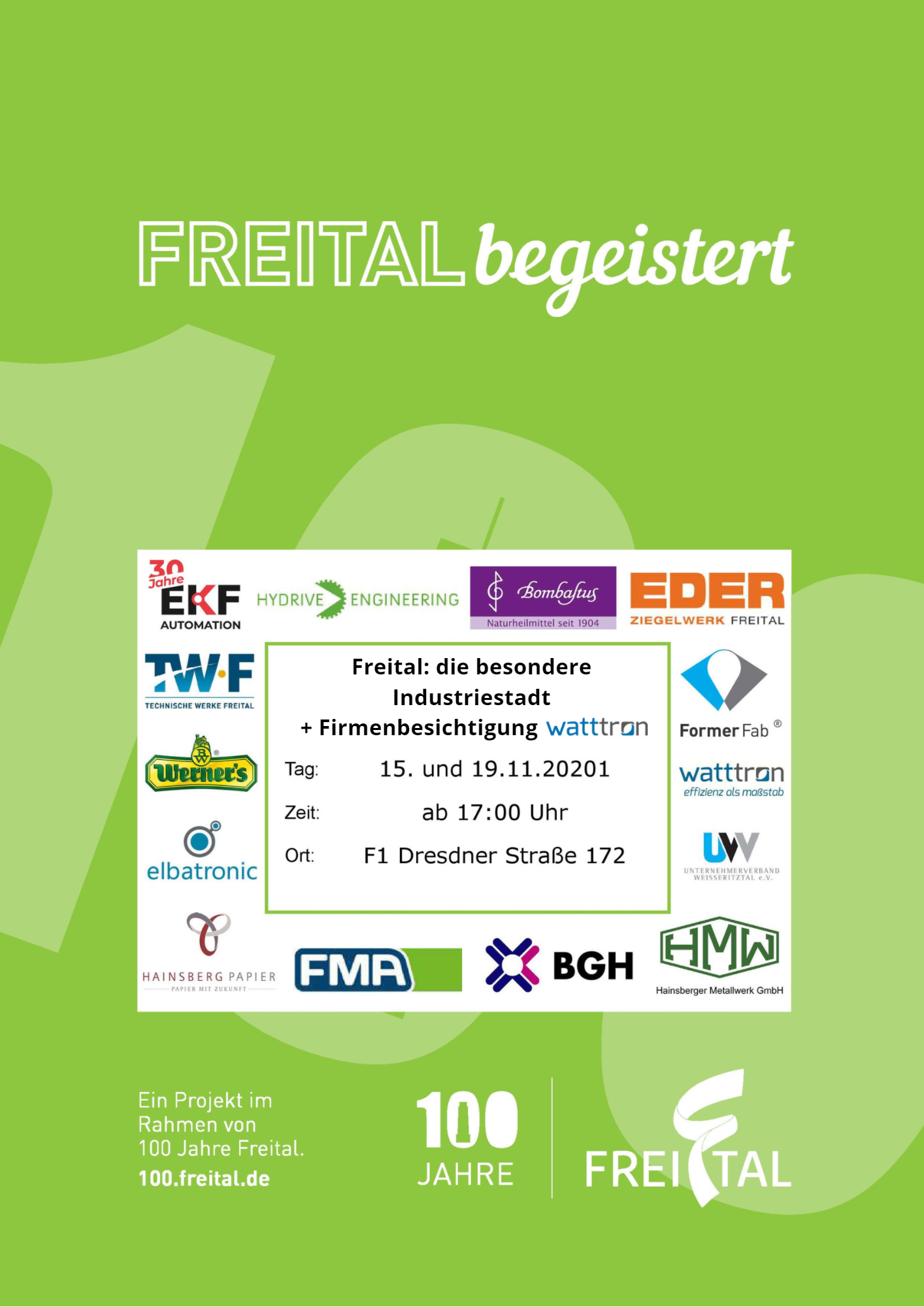 100 years Freital – Welcome to the celebration year!
Date: November 15 and 19, 2021
Time: 17:00
Location: Technologiezentrum Freital, Dresdner Straße 172
On the occasion of the 100th anniversary of the city, a great event will take place at the F1 Freital Technologiezentrum on November 15 and 19, 2021, both from 17:00. Under the title "Freital: die besondere Industriestadt", the initiator and speaker, Mr. Klaus Dimter, will report on the industrial city of Freital from the past to the present. It is particularly pleasing that, among others, watttron GmbH will open its doors to the visitors and present itself. The whole thing is rounded off by an exhibition on the event theme, which will be opened by Mr. Dimter on 15.11.2021, around 19:00. The exhibition will be on display on the first floor and will last for about 3 weeks.