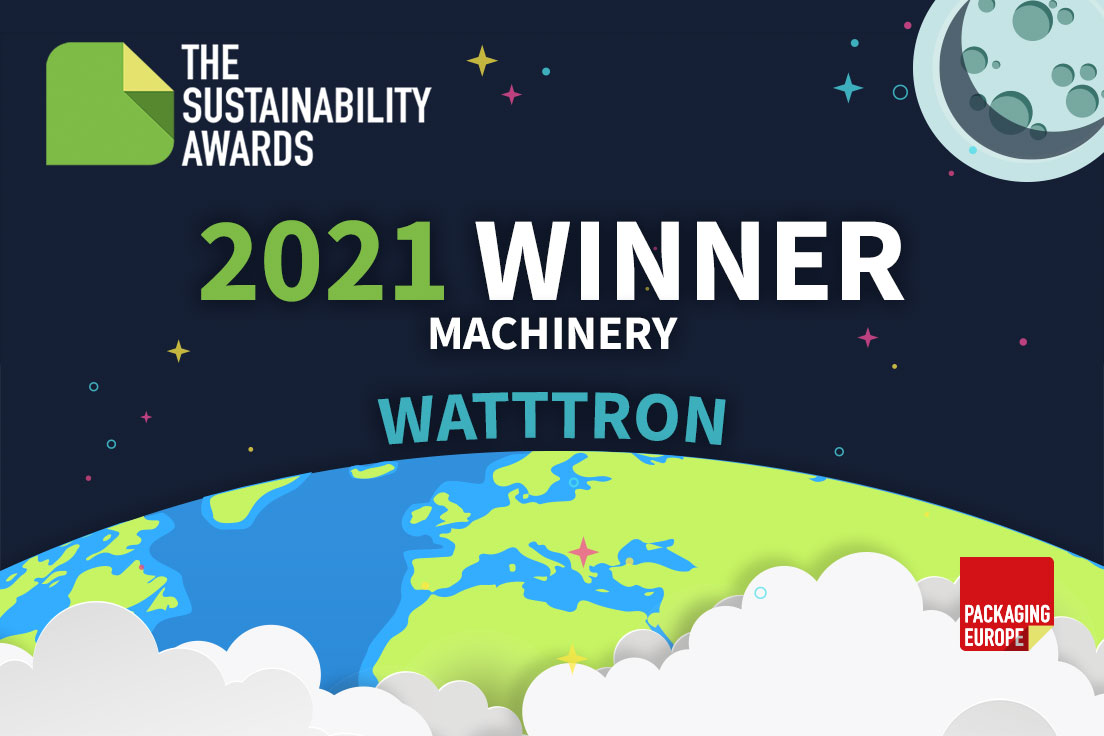 watttron wins the Sustainability Award 2021
Since May 2021 watttron has been able to call itself a "finalist" of the Sustainability Award 2021 and has been looking forward to the award ceremony on September 29th for a long time. The award ceremony took place on Wednesday evening as part of Fachpack 2021 on the exhibition grounds in Nuremberg. The Sustainability Awards are presented once a year in a total of eight different categories. This year there was a record turnout of 309 applications worldwide. Watttron was named the winner by the jury in the "machinery category" with its innovative digital sealing tools. In this category, the technology company from Freital prevailed alongside the companies Ecoshell and Inspecta Be from Italy and Frugal Bottle Assembly Machine from Ukraine.
"We are very happy that we were selected as the winner of this internationally known competition for sustainability in the packaging industry," says Ronald Claus von Nordheim, CPO of watttron GmbH. "The last two days of the trade fair at Fachpack have shown us that with our digital sealing systems we can offer real added value and a major contribution to achieving the sustainability goals of the entire packaging industry for both machine manufacturers and end users."
The jury of experts chose watttron as the winner in their category because the innovative sealing systems guarantee stable processing of recyclable mono-plastic films as well as bio-based and recycled materials without any loss of efficiency. They are also an important building block for expanding the circular economy. Sustainability and efficiency, especially when it comes to packaging, are precisely the issues that drive watttron. With the use of watttron technology, resources can be saved.
About Sustainabiliy Awards
The Sustainability Awards are judged by an independent jury of experts who represent a cross section of the international packaging value chain, including leading brand owners and retailers, sustainability organizations, waste management, universities and industry experts. The awards are given once a year. Participation in the competition increases from year to year, in which submissions from start-ups and global brands are judged according to the same carefully considered criteria.