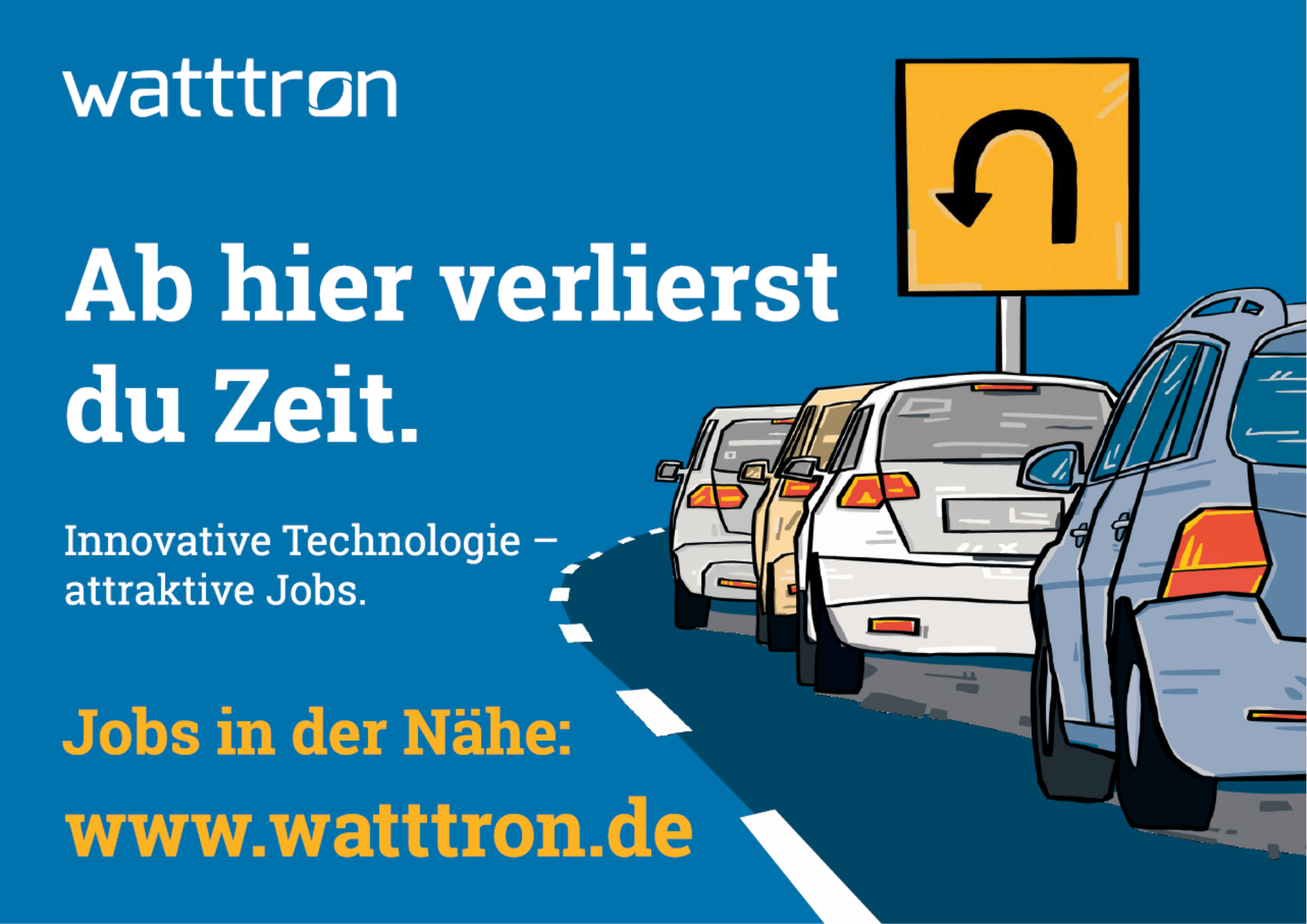 Save time – Stay in Freital!
watttron is a technology company with headquarters in Freital. We develop and produce innovative heating systems that enable precise temperature control in various industrial processes. The international packaging industry is our target market. In the meantime, more than 70 employees are working for us and we want to further expand this location in the future. We look forward to receiving numerous applications from people who want to save themselves the daily drive to Dresden and no longer want to waste a lot of time senselessly in the car, in traffic jams or at red lights.
Interesting and varied jobs are also available in Freital. Perfect jobs are offered by watttron – save your time being stuck in the traffic and stay in Freital instead!
Apply now at jobs@watttron.com and contact us for more information!
Our advertising campaign has been running since May 2022. Have you already seen our poster in Freital? You can find our billboard on Tharandter Straße at the exit of Freital towards Dresden at the Go gas station. Furthermore, there will soon be a new advertising message from us in the same place.
We will keep you up to date via our social media channels. Follow us on LinkedIn, Facebook and Instagram.